Reflecting on the CSW62 Agreed Conclusions: Tracing African feminists footprints prior to and during #CSW62
The annual UN Commission on the Status of Women (CSW) remains the largest normative global space dedicated towards advancing gender equality and women's empowerment. Effective participation at CSW always calls for intensive engagement, airtight advocacy strategies and well thought-out synergies. For FEMNET, we recognize that global advocacy is often impacted and should be linked to regional and national level work. This is why our strategy and approach towards influencing this year's CSW62 was keen to ensure that this continuum is well thought-out, structured and linkages well-articulated. To start off, FEMNET in partnership with members hosted national rural women assemblies in Kenya, Malawi and Cameroon. These assemblies provided an opportunity to amplify the voices of women living in rural communities through meaningful participation and in recognizing their role in shaping sustainable development agendas. After all the theme was on "Challenges and opportunities in achieving gender equality and women's empowerment of rural women and girls."
For FEMNET, this was key in embodying the spirit of the 2030 Agenda for Sustainable Development (SDGs) efforts to ensure that no one is left behind and that those furthest behind are reached first in the achievement of gender equality and empowerment for women and girls of all ages. In continuing to create platforms for strategic, effective and holistic engagement in the entire CSW process, FEMNET also hosted a Pre-CSW62 African Wome's Rights Organizations Regional Strategy Meeting. This meeting was an opportunity to influence the Pre-CSW expert meeting and ministerial consultative meeting. The outcome document titled African women's advocacy position and policy recommendations to CSW62 was key in influencing the African Ministerial Pre-Consultation on CSW62 and at the CSW62 negotiations in New York.
What's at stake and for who?
Against the backdrop of preparing for CSW62 was the looming cloud and global context of growing backlash and pushback on women's rights, shrinking civic space, dwindling resources for women's rights and declining political will on gender equality and women's empowerment commitments. In 2012, CSW was convened under the theme focus on rural women and sadly no agreement was reached after two weeks of tough negotiations. With the theme for 2018 having been proposed by the African Group, it was very important for the African Group to have an outcome. Beyond the political context, across Africa over 50% of women and girls live in rural areas hence it was important to have an outcome.
This background did influence the dynamics during the negotiations, having joined I was part of the Kenyan government delegation and hence had access to the negotiation rooms. Here are some observations which shift a bit from past experiences; the African Group was more receptive of the Addis Ababa outcome document. Traditionally, one of the most cited challenges hindering success during negotiations is the 'capital mission divide' where negotiators in New York are not guided by national policies but focus on geopolitical dynamics. This time, to some extent, the African group stuck to and was guided by the ministerial consultation outcome document especially on language on land and shifting the narrative to women living in rural areas. Additionally, delegates from capital heavily influenced the position of the African group having been present in the African Group coordination meetings and joining the negotiating team. On areas where there was no group position such as women human rights defenders, countries spoke in national capacity and that greatly contributed to the success in that area.
What's to celebrate?
After the 2 weeks of intense negotiations, high-level interactive dialogues and numerous side events, there was an outcome! The CSW62 Agreed Conclusions gave feminists worldwide a new reason to smile. Below are some of the highlights and remarkable elements coming out of the Agreed Conclusions:-
Reference to women human rights defenders both at the preamble and operative paragraphs. This is important at a time when we are witnessing shrinking civic space and crackdown to women human rights defenders who put their lives at risk everyday
Recognition of the diversity of women and girls living in rural areas including their situations and conditions. Often this language is heavily contested; the other reflection of diversity is in the provision of health without distinction of any kind. This is further reinforced with recognition of the need to address multiple and intersecting forms of discrimination across the document and operative language on addressing discrimination.
Good language on providing support to families, the role of families in perpetuating harmful practices, role of men and boys in redistribution of unpaid care work in the family context and in providing support to families in a growing inequalities context.
Linkages between unpaid care work and impediment of girls access to education, overall good paragraphs on girls education including on gender-responsive education infrastructure, addressing violence and harassment in schools, menstrual health, access to comprehensive sexuality education and support for pregnant and parenting girls through re-entry policies.
New commitments on addressing reproductive health disparities, maternal mortality, health workforce.
Guarantee of universal access to SRH+RR including the reaffirmation of existing commitments on SRHR along with the outcomes of the reviews of ICPD Program of Action and Beijing Platform for Action.
Strong language on unpaid care work which disproportionately affects women and girls living in rural areas. The reference includes with linkages with specific areas such as education and role of men and boys in redistribution through sharing burden at the family level
What Was Lost?
Despite the great progress and especially after a few years of not very good outcomes, there were some losses from CSW62, such as:-
Paragraphs on migration were deleted from the text and especially as the last thing as there was no consensus. This could be linked with the ongoing global compact for migration negotiations and how those will impact other commissions including the upcoming commission on population and development on April 9th-13th whose focus is on sustainable cities and international migration. That notwithstanding, it's disappointing that we had no paragraphs on this despite migrant women and girls facing marginalization and multiple risks and violation of their human rights.
Despite the world currently hosting the largest cohort of young people and half of that being young women and girls, there was no stand alone paragraph on young women and girls.
Other losses were on recognizing labor rights for women and girls living in rural areas and the fact that we did not manage to completely shift the narrative at the global level – from rural women and girls referencing to women and girls living in rural areas, except in paragraphs where geography was important.
Nonetheless, it is rejuvenating, reenergizing and exciting to have such a progressive outcome document out of CSW. I hope that this is a sign of things to come and firm recommitment to gender equality and women's empowerment by governments.
CSW62 was grueling, intense but was  worth the fight, mine is to send love and light to  all feminist activists working towards the achievement of gender equality & women's empowerment for all women & girls everywhere.
Aluta Continua!!!
Written by Catherine Nyambura, Advocacy Officer at FEMNET
---
Related Posts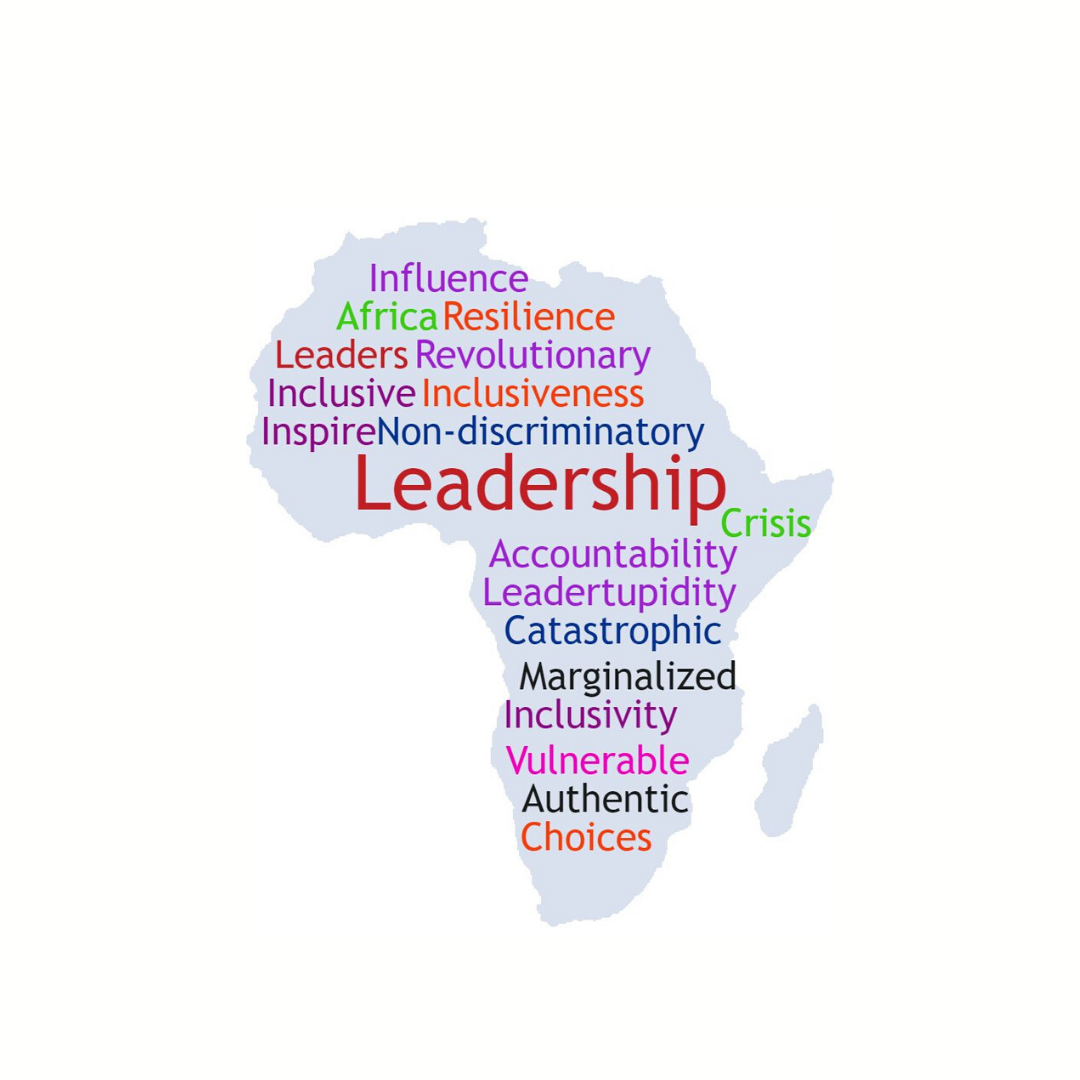 The COVID-19 pandemic is a menace posing a threat to everyone, in every society. As of 2nd April
Learn More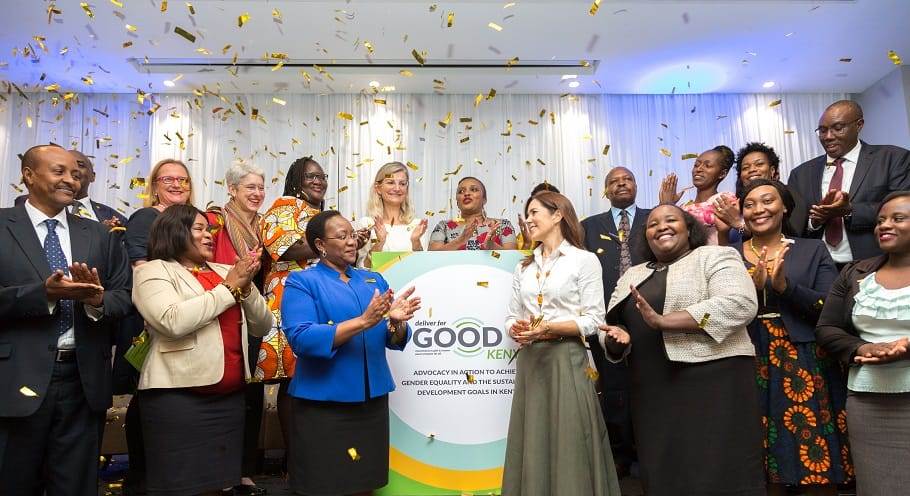 Dear Members, Partners & Friends, Happy & Spectacular 2019! I'm excited and truly grateful for your unwavering support
Learn More