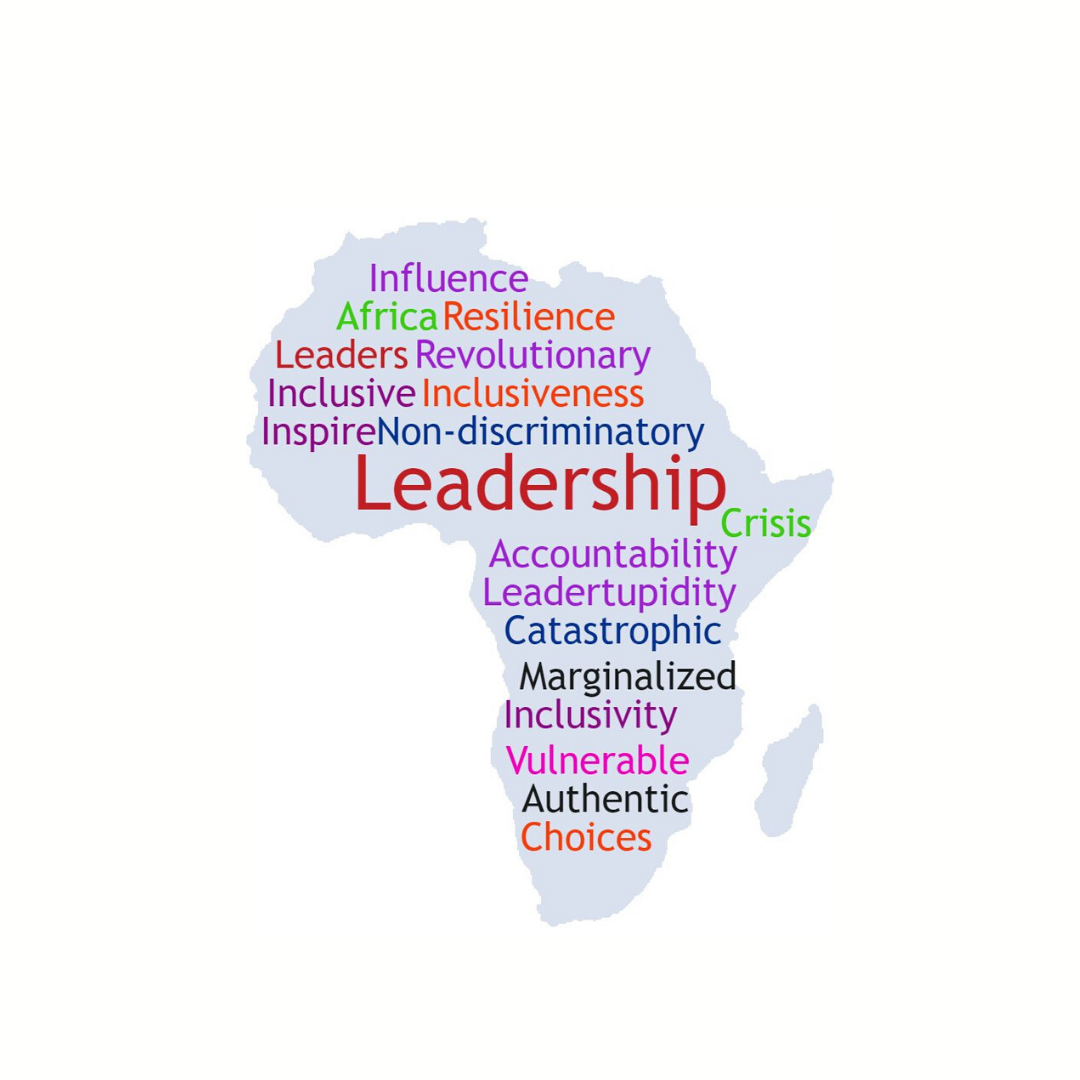 #COVID-19:  Of Leadership vs 'Leadertupidity'
The COVID-19 pandemic is a menace posing a threat to everyone, in every society. As of 2nd April 2020, there have been more than 1,002,159 confirmed cases of COVID-19 disease in 181 countries around the world. The pandemic is unearthing existing global social and economic inequalities. Public health care systems and infrastructures are crumbling. There is a looming economic collapse especially in developing and emerging economies…and then there is the latest bold exposé, the reality of a leadership vacuum, there is "Leadertupidity!".

Of course, leadership means different things to different people in different situations. A common meaning of leadership is "influencing the direction people are going, building teams and inspiring others by example and word toward accomplishing a common goal."[1] From a feminist perspective, leadership is leadership when it is grounded on principles of fairness, inclusivity, justice and equity. In fact, feminist Scholar Srilatha Batliwala opines leadership as being about creating inclusive processes and structures that privilege people who have been traditionally excluded, fostering democratic participation and operating on the basis of authenticity, legitimacy and accountability to constituencies or stakeholders.[2]

Now, 'leadertupidity' on the other hand, is a portmanteau of leadership and stupidity. In case you are stuck at what is a portmanteau – I got you – it is two or more words that are joined together to coin a new word that refers to a single concept. According to one Carlos Cipolla, an economic historian, stupidity is when a person causes losses to another person or to a group of persons while him/herself deriving no gain and even possibly incurring losses. Cipolla in his basic laws of human stupidity continues to argue that every society has people whom one had once judged rational and intelligent but then turn out to be blatantly stupid causing harm to other people and to themselves. You wonder, who on earth would harm themselves as they cause harm to another person, right?

Pause. Let's imagine together.

Leadership in Time of Crisis

In our 'new norm' of the forced yet quite necessary lockdown, I have been reflecting on the different leadership approaches and 'leadertupidity' playing out in individual, national and global choices and actions in responding to the COVID-19 crisis.

Take for instance elected leaders who have taken to online whining and lamenting on what needs to be done by the government – and not getting to do what they are saying should be done! An elected leader in Kenya was ranting and sharing on twitter the expected rapid spread of COVID-19. These alarming claims were then refuted by the government through the health minister who termed them as a 'political mileage'. Who should the public believe? The whining alarmists who purport to have the evidence and not doing what a lawmaker is expected to do or the government officials whose public trust was near-zero way before the outbreak of the pandemic? Are leaders going to rise to the occasion and demonstrate authenticity, trust, responsiveness and preparedness in combating COVID-19 crisis? There are Presidents who were in denial of COVID-19 and ended up misinforming people on the seriousness of the pandemic like the President of Tanzania, USA and UK. Law enforcers like in Kenya and India who are using violence, archaic and grueling punishments to enforce lockdowns and curfews with the most affected being the vulnerable people who are still struggling with how to provide basic essential needs for their families in the face of the pandemic. Further still, as if our diminished humanity is not enough, there are those individuals who have decided to capitalize on the essential items like water and sanitizer, hiking prices thus making them not easily accessible to those who need them most.

On the other hand, we have individuals who are voluntarily reaching out to their families, neighbours and strangers to share food and other essential items like water and sanitizers – even as they observe the precautionary measures. Presidents who are easing the economic impact of the coronavirus outbreak for example South Korea where the government is giving emergency cash payments to families of up to $816 per household, except for the richest 30 percent. Rwanda where the most vulnerable in the community is receiving food and other essential items and the president has issued a lockdown. The government of Canada is providing financial support of $2,000 per month to people who are facing unemployment and people who are sick, quarantined, or in directed self-isolation due to COVID-19 pandemic. Canadian women and children fleeing violence will receive support and help in government funded women's shelters and sexual assault centers that are receiving $50 million to help with their capacity to manage or prevent an outbreak in their facilities.UK's Nottingham East Member of Parliament, Nadia Whittome who has chosen to return to social care work, deeply convicted of the looming social care crisis for her constituencies.

The fact is "everything rises and/or falls on leadership" as aptly noted by the leadership guru John C. Maxwell. In these surreal moments, it is critical for every individual, particularly elected and appointed leaders to exhibit essential leadership qualities of empathy (be self-aware, identify with others and respond aptly), inclusiveness (listen, all perspectives matter), humility (openness, service to all people and acknowledge others) and vulnerability (be accountable and seek out for help when in need).

COVID-19 is starkly reminding us that we are indeed deeply interconnected, worldwide. Every leader must therefore ensure that all local, national, regional and global COVID-19 responses including the lockdowns are non-discriminatory and responsive to the priorities and needs of the most marginalized and vulnerable communities. Otherwise we are fighting a losing battle if we leave any one out as we combat this horrible virus.

As COVID-19 crisis escalates, the capacities of all leaders is being tested and people's resilience being stretched– and this can be either revolutionary or catastrophic! 'Leadertupidity' is not an option! People's lives are at stake.

Reflections by Rachel Kagoiya, Information Manager, FEMNET.

[1]Adair, J. (2003) Not Bosses But Leaders: How to Lead the Way to Success. London: Kogan Page
[2]Batliwala, S. (2011) Feminist Leadership for Social Transformation: Clearing the Conceptual Cloud. New Delhi: CREA
---
Related Posts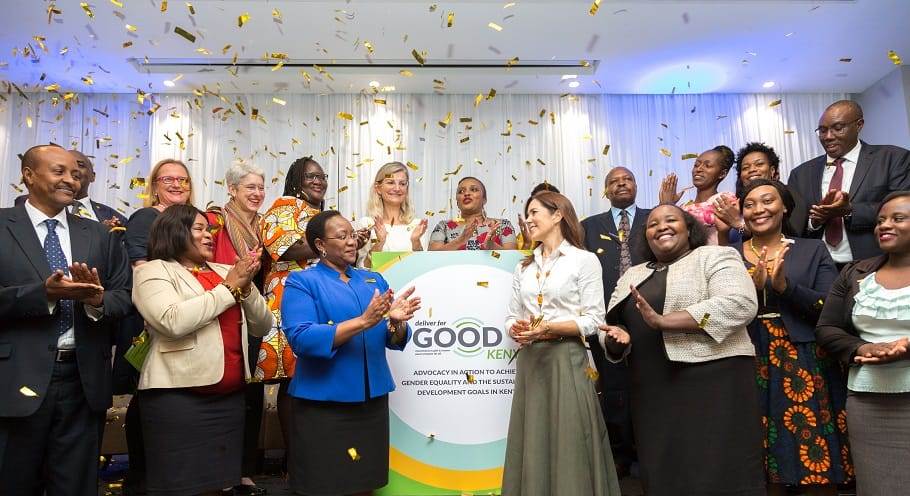 Dear Members, Partners & Friends, Happy & Spectacular 2019! I'm excited and truly grateful for your unwavering support
Learn More
Brief on the gendered implications of threats to the mandate of the African Commission on Human and Peoples'
Learn More