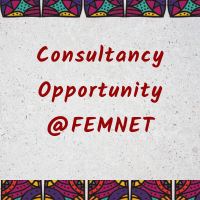 Consultancy: Tracking COVID-19 Response in Africa
APPLICATION DEADLINE: 17th June 2020
In the wake of the global health Crises, FEMNET came up with a COVID-19 response plan which seeks to bring activists, members, feminist networks, funders and women's rights organizations in Africa for a collective action to respond to the ongoing crises. For the plan to be effectively implemented, FEMNET seeks the additional support of a technical team of 20-30 trackers for a period of 3 months (June-August 2020) to get timely information that will be updated on FEMNET's online Hub. As governments continue to take a wide range of measures in response to the COVID-19 outbreak, FEMNET is keen to track and compare policy responses in Africa rigorously and consistently. The information to be tracked will be submitted on a weekly basis must have a credible data source and should include:
National Governments directives on response – in form of press releases, state address, key important information on COVID response and other formal communication.
Other actors' engagement on the response, paying special attention to SRHR, WASH (water and sanitation hygiene), economic responses, food provision, shelter, safety etc.
Women's rights engagement in the official response committees and teams.
Response led by women groups and their organizations.
Women's rights violations – injustices as they happen.
Reported cases/trends on key issues feeding in to our projects outcomes, e.g. Child marriage, FGM, abortion, civic space, women leadership, debts, etc.
Government's level of inclusion in response plans with a focus on people that need special attention such as pregnant women and the most vulnerable and marginalized groups in society, such as People with disability.
Available funding to Women Rights Organization for rapid response during and post COVID-19.
Click here to Download/ Read the  full Request for Expression of Interest for the Tracking COVID-19 Response Consultancy
===============================================
Dans le sillage des crises sanitaires mondiales, FEMNET a élaboré un plan de lutte contre le COVID-19 qui vise à amener des militantes, des membres, des réseaux féministes, des bailleurs de fonds et des organisations de défense des droits des femmes en Afrique pour une action collective afin de répondre aux crises en cours. Pour que le plan soit mis en œuvre efficacement, FEMNET recherche le soutien supplémentaire d'une équipe technique de 20 à 30 traqueurs pendant une période de 3 mois (juin-août 2020) pour obtenir des informations en temps opportun qui seront mises à jour sur le Hub en ligne de FEMNET. Alors que les gouvernements continuent de prendre un large éventail de mesures de lutte contre l'épidémie de COVID-19, FEMNET tient à suivre et à comparer les mesures politiques en Afrique de manière rigoureuse et cohérente.
Les informations à poursuivre seront soumises sur une base hebdomadaire et doivent avoir une source de données crédible et doivent inclure:
Les directives des gouvernements nationaux sur la lutte – sous forme de communiqués de presse, de déclaration de l'Etat, d'informations importantes clés sur les mesures contre le COVID et d'autres communications officielles
L'engagement des autres acteurs sur la lutte, en accordant une attention particulière à la SDSR, au WASH (Eau, Assainissement & Hygiène), aux mesures économiques, à l'approvisionnement alimentaire, au logement, à la sécurité, etc.
L'engagement des droits des femmes dans les comités et équipes d'intervention officielle
La réponse dirigée par des groupes de femmes et leurs organisations
Les violations des droits des femmes – injustices à mesure qu'elles se produisent
Les cas/tendances signalés sur des questions clés qui influent sur les résultats de nos projets, par exemple le mariage des enfants, les mutilations génitales féminines, l'avortement, l'espace civique, le leadership féminin, les dettes, etc.
Le niveau d'inclusion du gouvernement dans les plans d'intervention en mettant l'accent sur les personnes qui ont besoin d'une attention particulière telles que les femmes enceintes et les groupes les plus vulnérables et marginalisés de la société, tels que les personnes vivant avec un handicap
Le financement disponible pour l'Organisation de défense des droits des femmes pour une intervention rapide pendant et après le COVID -19
Cliquez ici pour télécharger / lire l'intégralité Suivi de la mission pour la riposte au COVID-19
---
Related Posts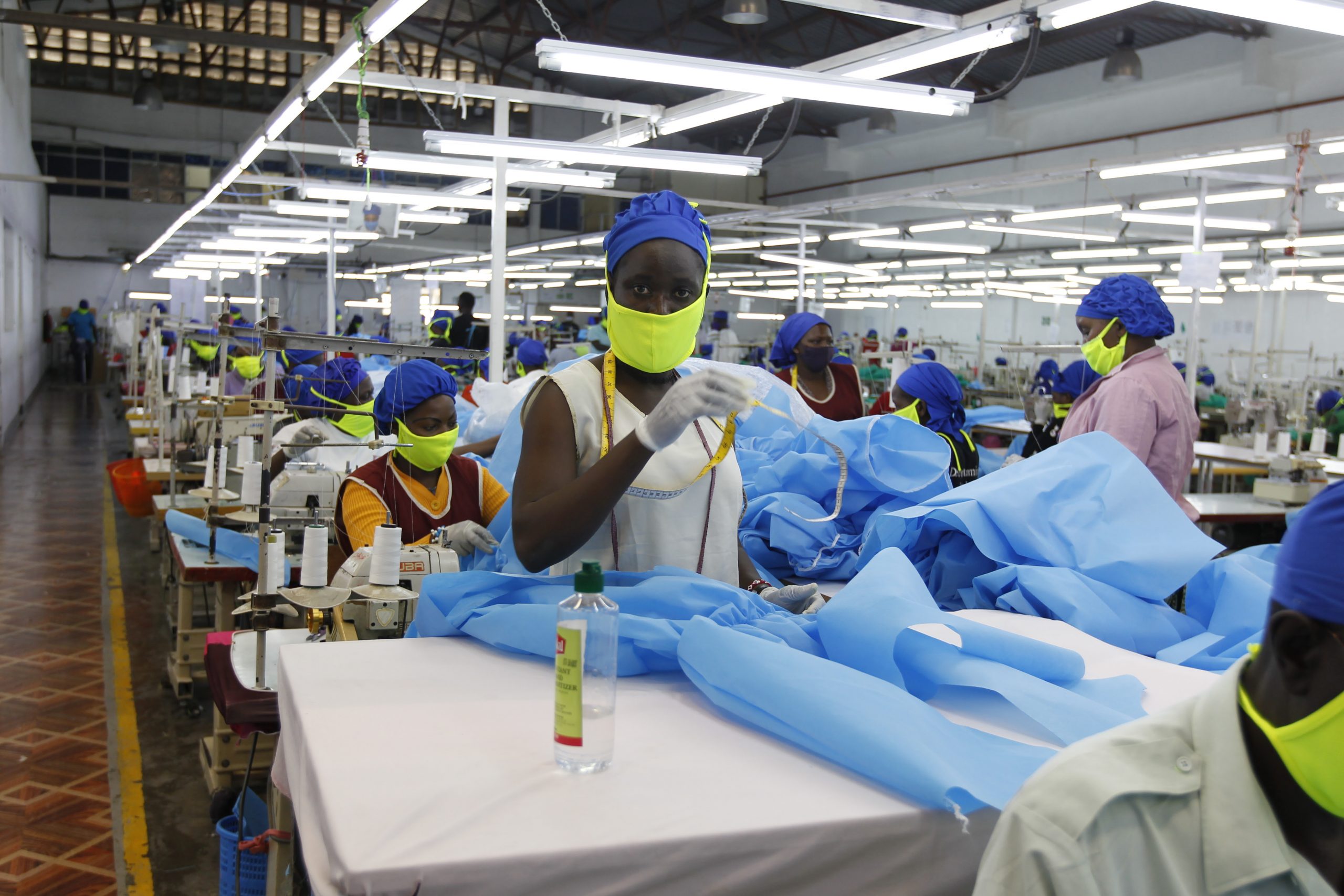 As the COVID-19 pandemic continues to spread across the globe (data from worldmeters.info on 2nd September 2020 stands
Learn More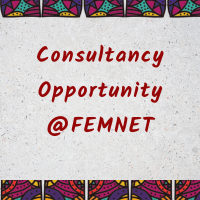 APPLICATION DEADLINE: 29th June 2020. FEMNET has consistently advocated against any form of abuse particularly gender-based violence and
Learn More