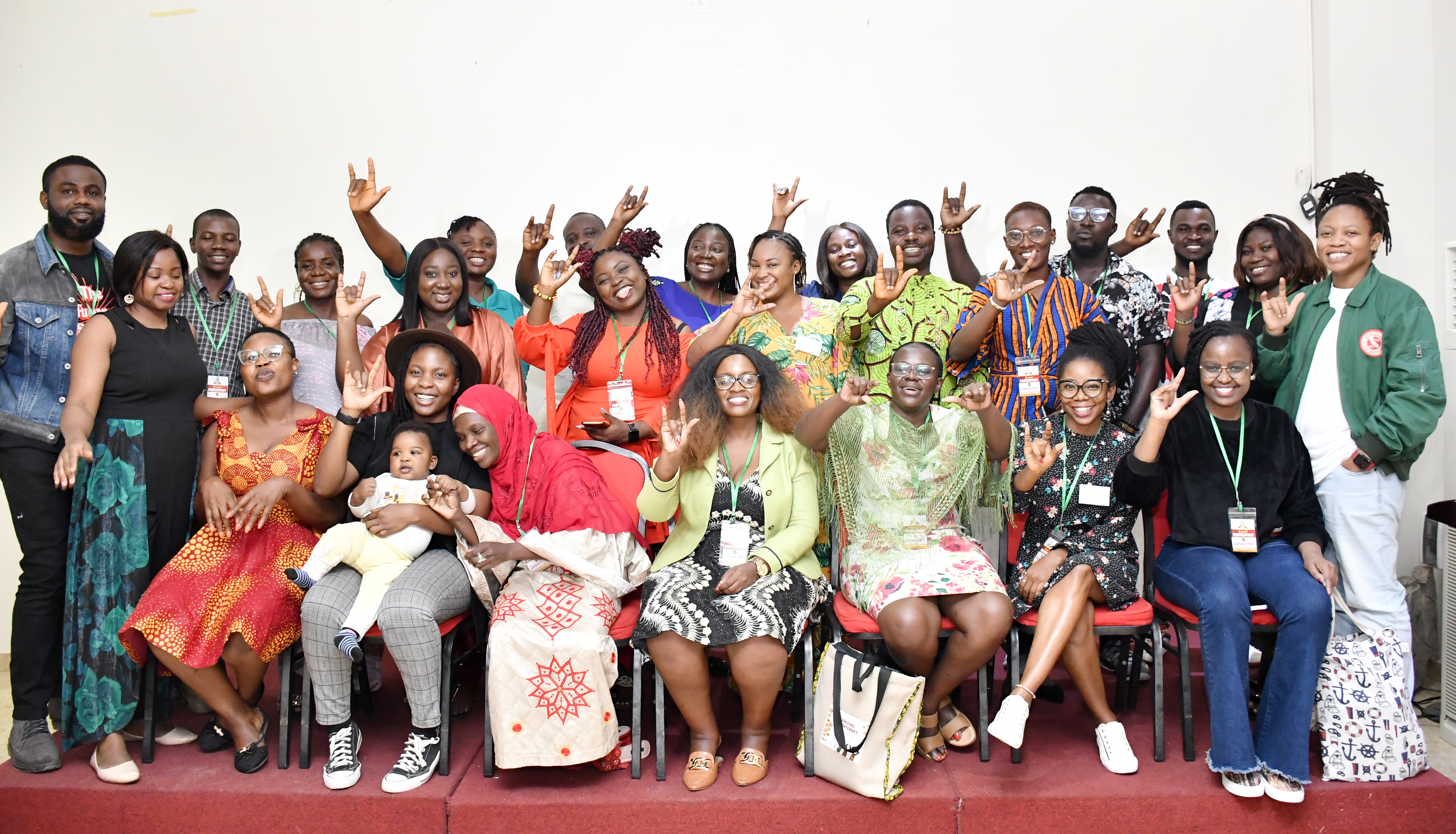 The We Lead Regional Advocacy Training on Sexual Reproductive Health and Rights
For 3 months (October – December) FEMNET in partnership with the We Lead Communities of Action (CoA) facilitators conducted a regional Sexual Reproductive Health and Rights Advocacy training. These trainings took place in our focus countries: Nigeria, Mozambique, Kenya and Niger.
The rights holders in the room represented African girls and women across the region who face challenges and discrimination when trying to access reproductive health services in their respective countries. This unequal access to reproductive health services negatively affects their health and well-being and hinders society's social and economic development.
Despite the progressive EVAWG (Elimination of Violence Against Women and Girls) and SRH&RR (Sexual and Reproductive Health and Reproductive Rights) policies and frameworks put in place to address Women Rights issues in the continent, remains the existence of conservative and restrictive policies that effectively reinforce binary norms that favor stereotypical gender roles and exclude young women from decision-making power over their bodies and sexuality. Women and girls living with HIV/AIDS and/or disability, who have been affected by displacement or identify themselves among the LBTIQ+ community, often find themselves marginalized, limiting their access to a dignified life that allows them to reach their full potential.
Gender based violence is a global setback that is even more rampant in countries prone to conflict or endemic and where the human rights situation is not favorable. Women at the intersection of multiple stigmatized identities, such as women from the We Lead rightsholders groups, are even more exposed to gender-based violence and discrimination.
The following data can illustrate the current global SRHR situation:
Young women are two times more likely to live with HIV than men
Young women with disabilities are almost without exception denied the right to make decisions for themselves about their SRH-R
LBTI women are more likely to be subjected to heinous forms of violence
Of all resettlement cases submitted by UNHCR in 2019, 76% were for survivors of torture and/or violence, women and girls were particularly vulnerable.
The governments that are responsible for ensuring SRHR for all, often reinforce the barriers and limitations by approving and implementing laws and policies that further stigmatize and discriminate. Many organizations are already working to propose alternative solutions and hold governments accountable.
However, because these organizations exist in different stages of development, some may still lack the knowledge, resources or even networks to influence SRHR decisions that affect the communities they represent.
Through these trainings, these organizations are able to understand the influence that they have in their communities. The tools and skills they have gained will further help them advocate for SRHR on all levels: Community leaders, religious leaders, policy makers and government leaders.
The participants highlighted that there is need for rightsholders to:
Control emotions when addressing policy makers
Map policy makers before approaching them
Ensure they adhere to right information, context, audience and time when engaging policy makers.
There is further need to:
Train young women living with HIV, young women with disabilities, young women identifying as LBTI and young women affected by displacement on existing SRHR laws and policies
Support young women to meaningfully participate in laws and policies decision making spaces and forums
Conduct community outreaches to sensitize the public on existing SRHR laws and policies
Disseminate the reproductive health policy to young women in the counties. Supporting county health management team meetings.
Supporting rightsholders to participate in technical working groups.
Conducting intergenerational dialogues between decision makers and rightsholders to deliberate on Comprehensive Sex Education (CSE).
Support the dissemination and implementation of the RH policy 2022-2032.
We must all speak up, hold people of influence accountable, and ensure the young women get the right education and information that will empower them. Only women have the right and power to make decisions over their own bodies.
---
Related Posts