Gender Equality Policy: A Model for the Horticultural Sector in East and Southern Africa
FEMNET has been implementing interventions under the [email protected] Campaign advocating for decent work for women who earn their living in global value chains in the horticultural sector, particularly those growing flowers, fruits and vegetables for export. The initiative had found that women, who make up the majority of workers in this sector, faced several workplace violations and labour rights abuses, as well as exploitation. Some of the dominant challenges include; low wages, sometimes exacerbated by wage theft which could not allow the workers to fend for themselves and their families; poor working conditions exemplified by lack of protective gear; sexual harassment disproportionately experienced by women and short term or no contracts which flouted a number of employment law benefits and entitlements. Above all, there was a stark absence of women in leadership and other decision-making positions, in spite of their dominance in numbers on the farms.
This model policy is developed by Akina Mama wa Afrika, with content input from partners of the Women's Leadership Cohort of the [email protected] Campaign namely; Uganda Workers' Education Association (UWEA) in Uganda, the African Women's Development and Communication Network (FEMNET) in Kenya, and Rwanda Women's Network in Rwanda. The Model policy seeks to encourage the horticultural sector to promote the equal realization of dignity and human rights for all genders with the understanding that gender and power and dynamics disproportionately disfavour women in both the public and private sphere. This policy will provide a framework to flower farms to develop their own specific gender policies. The overall goal of this model policy is to build a diverse and inclusive workforce and to ensure that job applicants and employees do not receive less favourable treatment at work on the grounds of age, gender, marital or civil partnership status, pregnancy, maternity, family responsibilities, sexual orientation or gender identity.
---
Related Posts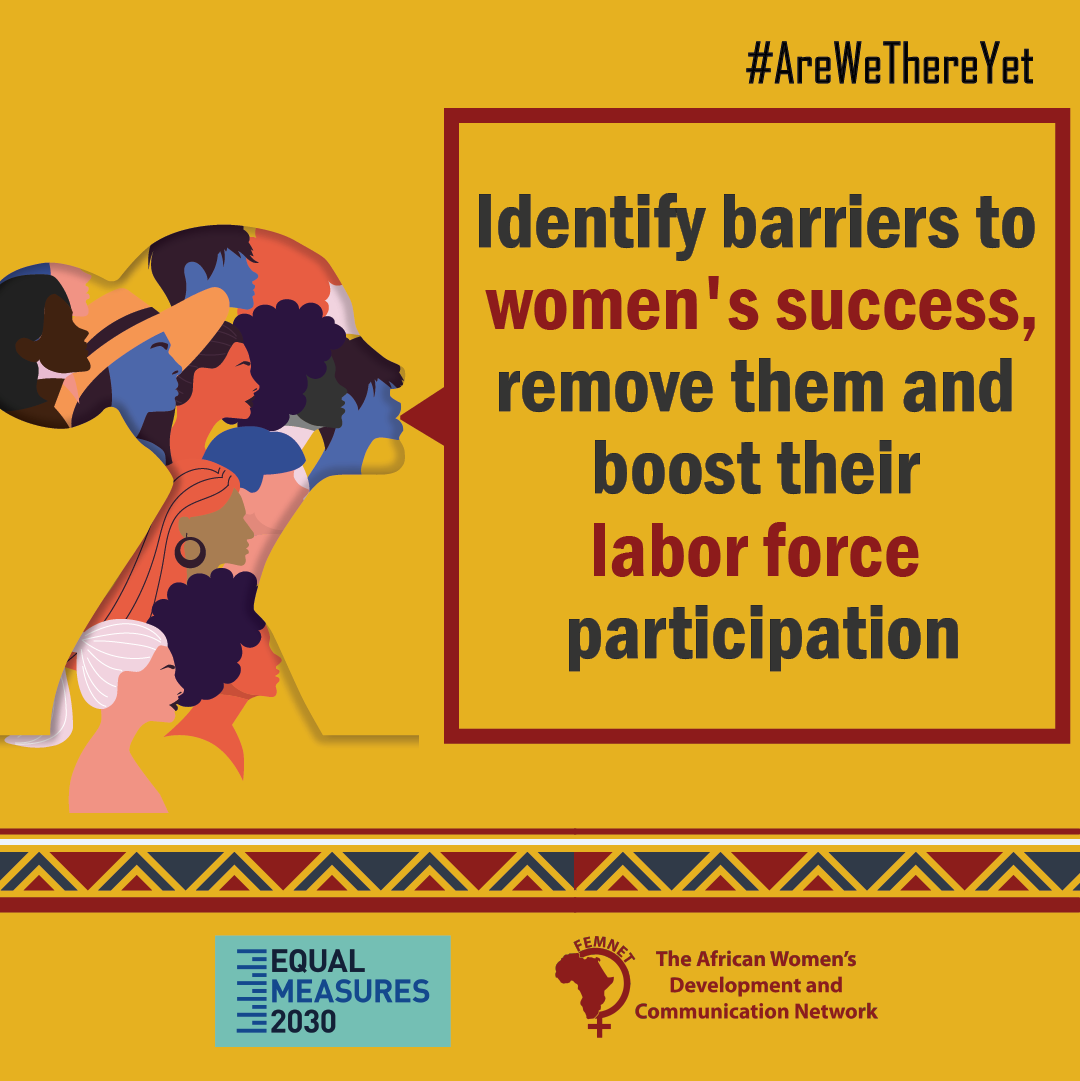 Are We There Yet? This article attempts to answer the question raised in the Bending the Curve report[1],
Learn More
2021 African Journalists Gender Equality Awards A. Call for Awards The African Women's Development and Communication Network (FEMNET)
Learn More