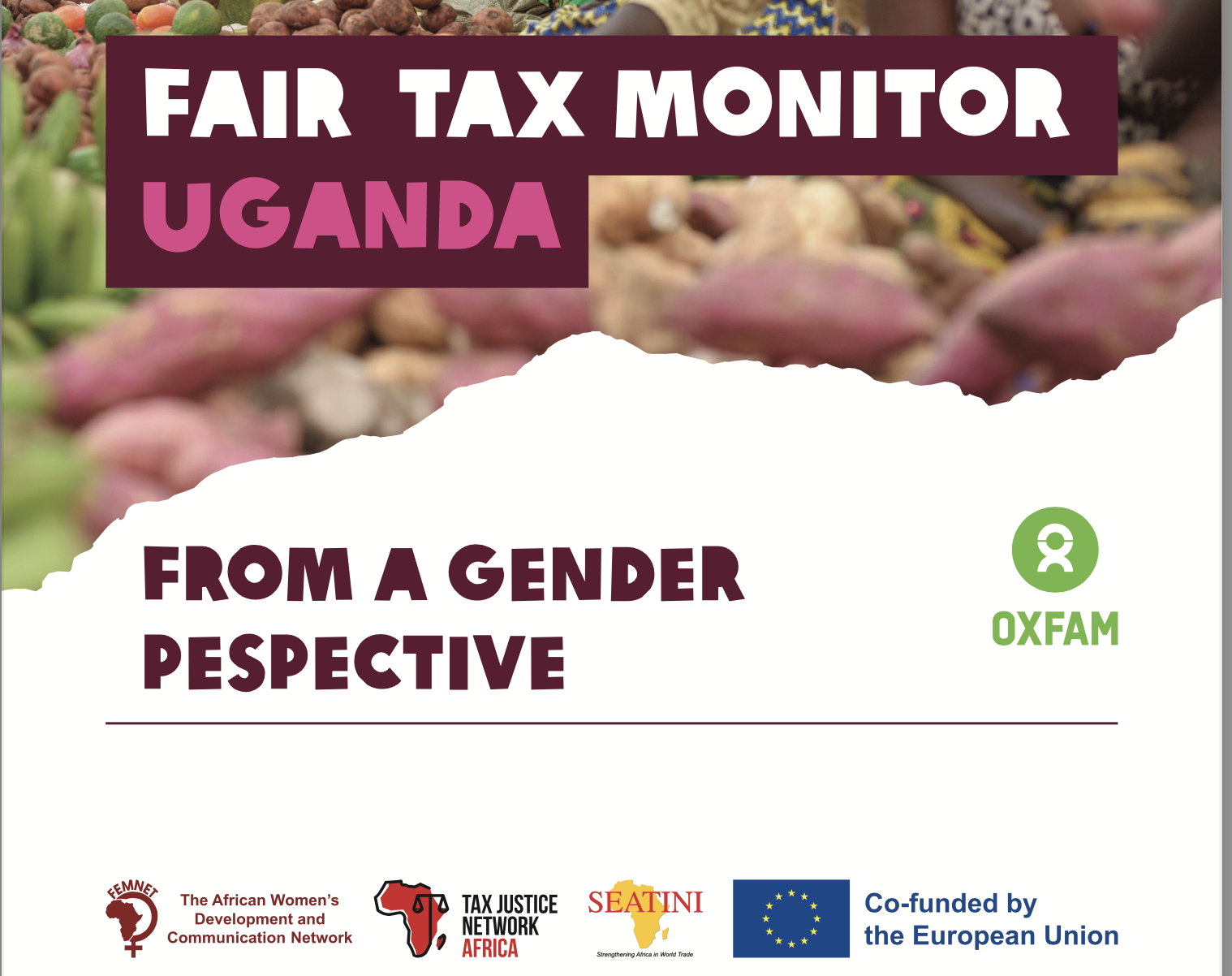 The Fair Tax Monitor Report – Uganda
In collaboration with partners and Oxfam country offices, the Fair Tax Monitor (FTM) project was started in December 2014 by Oxfam Novib and Tax Justice Network Africa.The FTM is a unique evidence-based advocacy tool that makes it possible to identify the main bottlenecks in tax systems and provides strong evidence for advocacy.
At the same time, the standardized methodology allows for comparison of tax and spending policies and practices across countries. The FTM's overall goal is to strengthen advocacy activities at local and global levels. It provides an overview of national tax systems and identifies the main challenges they face. The tool provides reliable evidence for partners' advocacy and lobbying work, which strengthens their position and increases their credibility and influencing power.
Two FTM studies have previously been conducted in Uganda, in 2016 and 2018. The studies were guided by the Common Research Framework (CRF) methodology. This study is based on the revised CRF (2019), which takes into consideration the gendered impact of Uganda's tax system. The study examined how Uganda's fiscal policies during last the five financial years (2017/18 – 2021/22) have contributed to women's and girls' full enjoyment of their rights through addressing gender norms and power relations.
The FTM Working Group defines a fair tax system as one which:
(i) is progressive, and serves as a mechanism to redistribute income in a gender-responsive way;
(ii) allows sufficient revenue to be raised to perform government functions and provide high-quality essential public services;
(iii) refrains from and eliminates tax exemptions and incentives for the elite (individuals and corporate); and
(iv) tackles causes of illicit capital flight and tax evasion and avoidance by multinational companies and wealthy individuals.
The results of this study are intended to give citizens, civil society organizations (CSOs), government and other key stakeholders information on how to advocate for more transparent and accountable revenue generation and spending policies through the transformation of fiscal systems to better respond to the needs of citizens, especially women and girls, in Uganda.
---
Related Posts