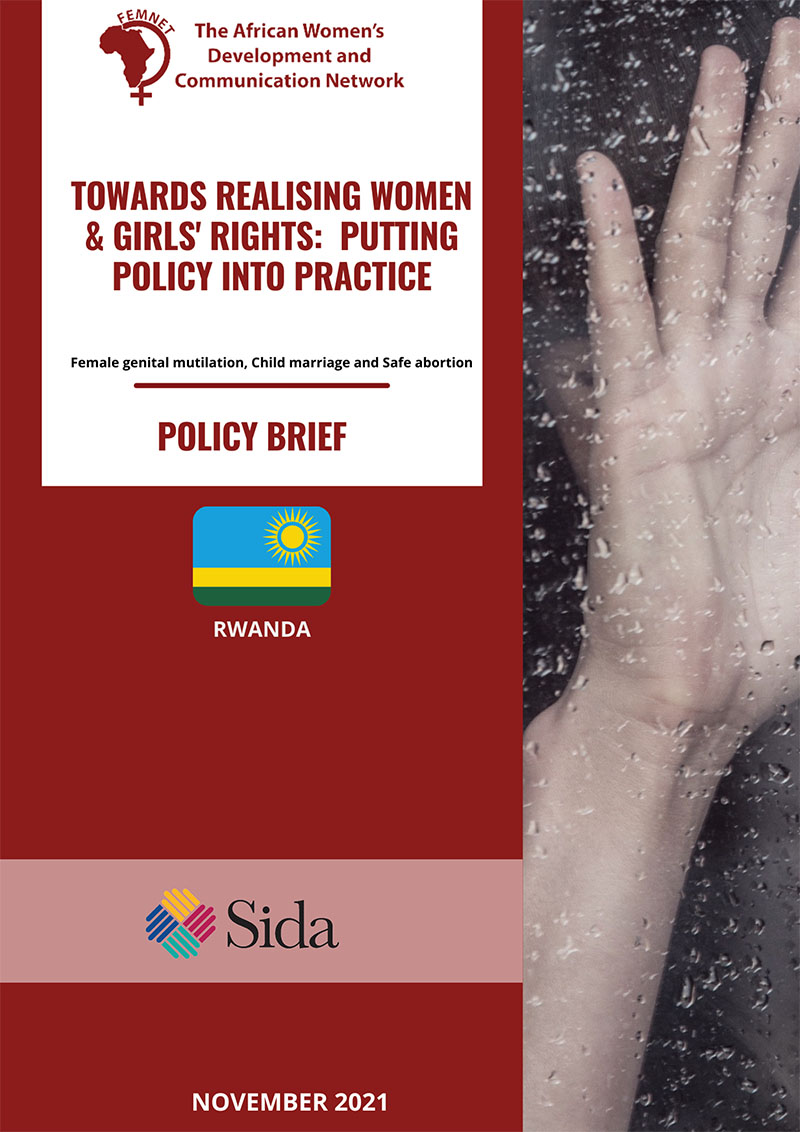 Policy Brief: Towards realizing women & girls' rights: Putting policy into practice – Rwanda
This policy brief seeks to highlight female genital mutilation, early and child marriages as well as access to safe abortion in Rwanda in relation to women and child rights. The paper addresses how widespread these issues are in Rwanda and the efforts that the government and civil society are taking to ensure that women and girls' rights are observed. This policy brief explores the public health and concerns surrounding FGM, child marriages and unsafe abortion in Rwanda and discusses ways to make it both rarer and part of positive policy change.
The brief addresses the impacts of FGM, early and child marriages and access to safe abortion. The impacts include health, population, education, employment, agency, and violence, among other outcomes. The welfare, budget, and non-monetary costs of child marriage are estimated where data is available. Legal/institutional aspects and options to reduce the practice are also discussed. The brief sets to draw recommendations and link them with existing strategies to curb FGM and child marriages while contributing towards access to safe abortion. The paper will contribute towards a pool of knowledge on FGM, safe abortion and child marriages including studies with innovative data-collection methods needed to inform project design and planning to protect girls and women's rights. The brief highlights the adverse effects such as the health and economic costs of the three issues, the need for disaggregated data to inform campaigns and policies, understanding the root causes and a look of the legal and policy framework.
---
Related Posts