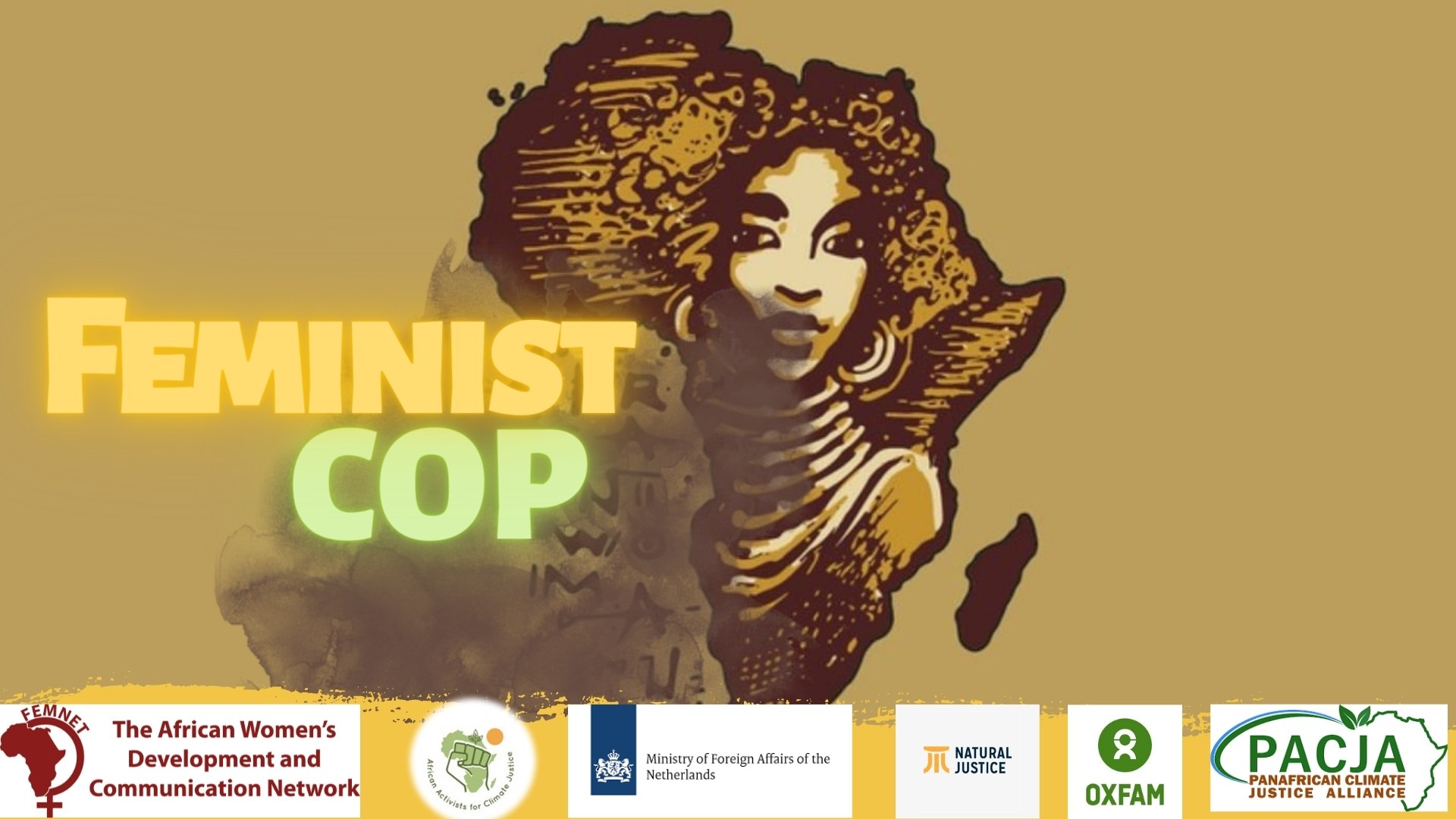 The African Feminist COP27 – October 2022 e-Bulletin
Hello, and Welcome to October's issue of the E-Bulletin. In this issue, we share with you the Inaugural African Feminist Cop 27 which took place in Windhoek, Namibia. We will also share opportunities and spaces that continue to shape and contribute to dismantling the status quo and co-creating a just, equal, and transformative world for all.
Read on and check out the regional briefs and call for action. As always, we are happy to hear from you. Do send us an email to [email protected] for any additional information and/ or clarification on the E-Bulletin.
The African Feminist COP27
The inaugural Feminist COP took place in Windhoek, Namibia from the 21st to 23rd of October 2022 amid rapid and intensifying climate changes in the African continent. The convening was as a result of collaboration between FEMNET, Christian AID, Oxfam Pan Africa, Natural Justice, the African Youth Commission and the Pan African Climate Justice Alliance (PACJA). It was attended by over 50+ pan-Africanists, ecofeminists, activists, representatives of indigenous and marginal communities, and climate justice advocates from frontline communities in Cameroon, DRC, Egypt, Ghana, Kenya, Madagascar, Mozambique, Namibia, Nigeria, Senegal, Sierra Leone, Togo, Tunisia, South Africa, Uganda, and Zimbabwe.
The novel Feminist COP27 was convened in Namibia in the wake of the 10th Climate Change and Development in Africa Conference (CCDA X). Taking into consideration the patriarchal structural impediments that mute feminist voices, the Feminist COP was an opportune space for the overlooked to be revered and lauded. The COP was a chance for African women in all their diversities to make the official 2022 COP a necessary turning point for action on the climate emergency. Click on this link to read more 
This E-Bulletin has been produced with the financial support of FEMNET's development partners including the Embassy of Sweden in Lusaka, Zambia and the European Union. Its contents are the sole responsibility of FEMNET and do not necessarily reflect the views of our development partners'.
  
---
Related Posts